You can add and configure sidebars here. But, to add tools to the sidebar you should go to Appearance>Widgets.
Add a Sidebar
Login to your WordPress Dashboard.
Go to Appearance> Customize> Sidebar Settings
Click Add New sidebar
Give the sidebar a name
Click Publish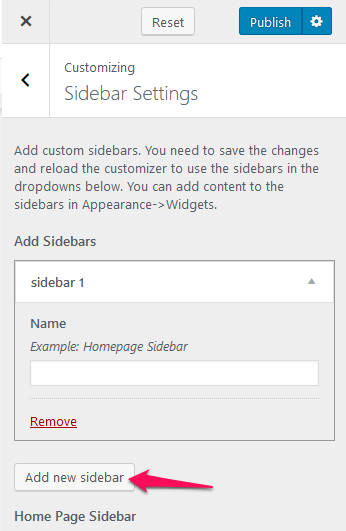 You can see the new sidebar in Appearance> Widgets. Add a widget to the sidebar and click save to configure the newly created sidebar.
Configure Sidebar
Login to your WordPress Dashboard.
Go to Appearance> Customize> Sidebar Settings
Select Sidebars for various Pages, like Blog Page, Single Page, Single Post Page, etc. The sidebar selected under the particular pages will only be displayed on the page. For example: Blog Page Sidebar appears only on the blog page.
Click Publish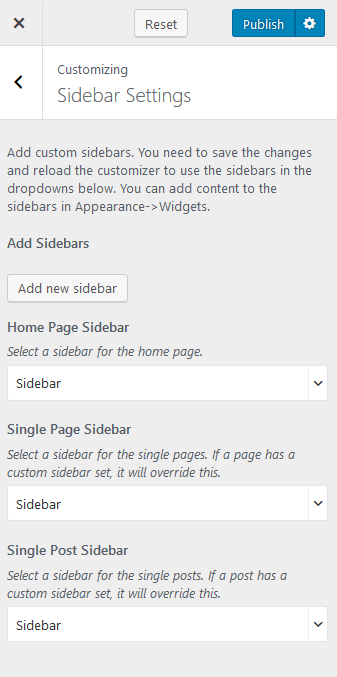 Updated on