Please refer to the video tutorial or follow the below steps to configure the Service section on the homepage of your website.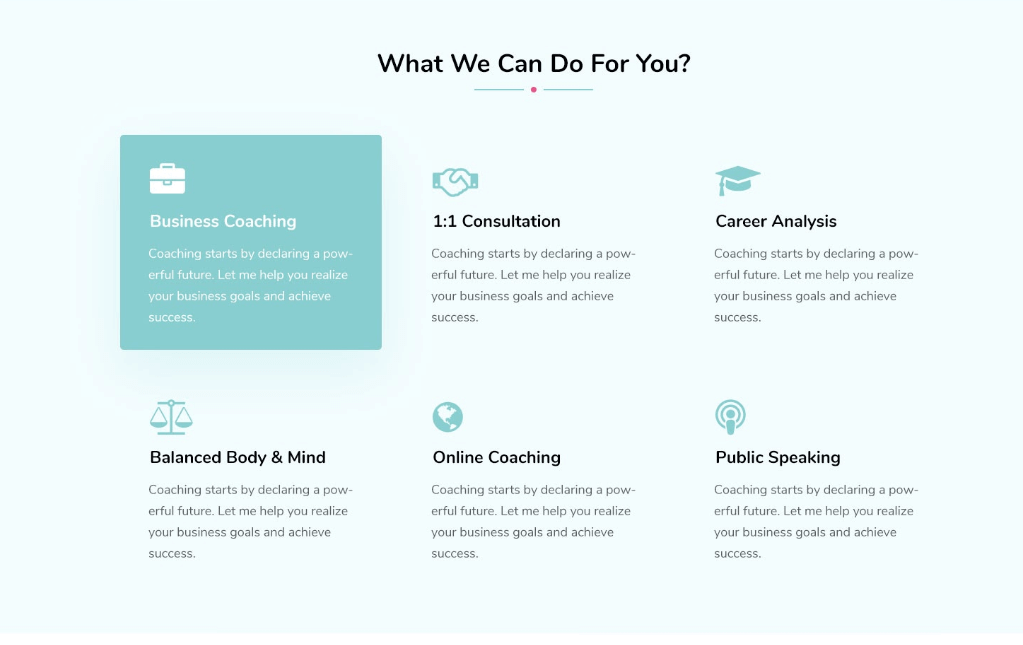 Note: Make sure you have installed and activated BlossomThemes Toolkit plugin for this section to work as desired.
Go to Appearance > Customize > Front Page Settings > Service Section.
Click Add a Widget.
Select the Blossom: Icon text widget.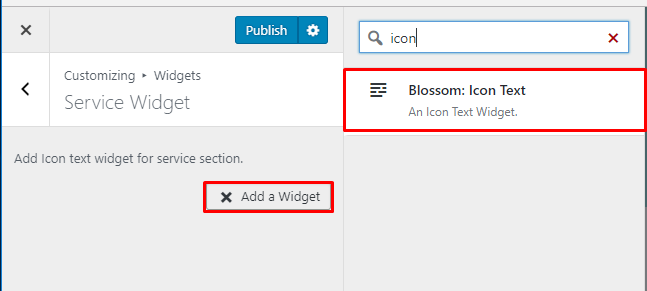 Under " Blossom: Icon Text " widget, enter Title, Description, upload an image or choose an icon. Enter Read More Label and Read More Link for your service. Click Done
Click Add more " Blossom: Icon Text" Widgets to add more services.
Click Publish

Updated on