You can add a short introduction about yourself on this section of the homepage of your website.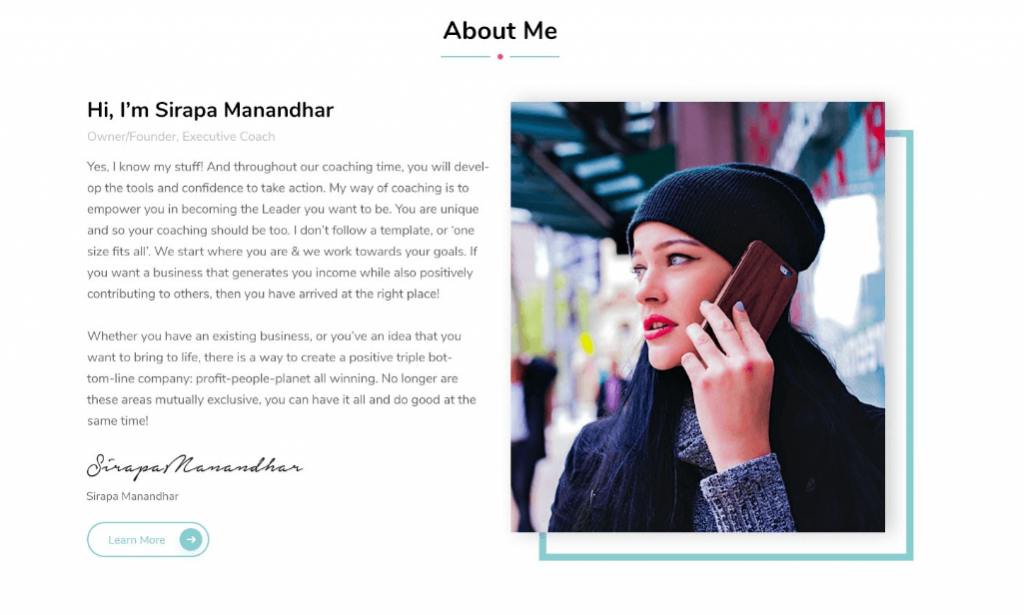 Note: Make sure you have installed and activated BlossomThemes Toolkit plugin for this section to work as desired.
Login to your WordPress Admin Panel.
Go to Appearance > Customize > Front Page Settings > About Section.
Click Add a Widget.
Select Blossom: Featured Page Widget.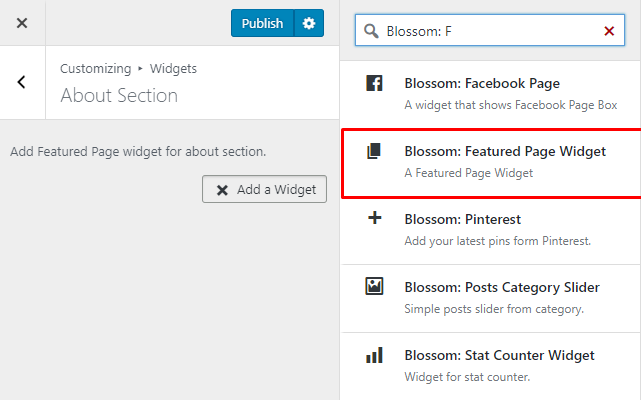 Choose a page for the section. Check Show Page Full Content to show the entire content of the selected post under the section. Check Show Featured Image to display the featured image of the selected page under the section. Choose Image Alignment. Check Show Read More to display "Read More" link under the section. Enter the text for the "Read More" link.
Click Done.
Click Publish.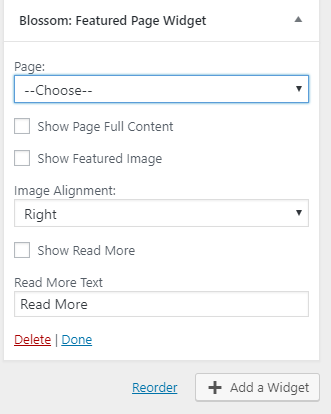 Updated on